Azmat Taufique
Founder and Chairman, Blue Monsoon Capital
Middle East
Azmat Taufique is a senior business leader and investment executive with over 30 years' experience spanning global businesses, including 20 years with the World Bank Group's International Finance Corporation (IFC) and 10 years in the private sector. He is a recognized global expert in corporate and development banking, private equity and fund management, including structuring, executing and managing international equity and debt investments across a broad range of asset classes and industries. He has a strong track record of managing complex stakeholder relationships and governance at Board levels, mentoring senior management teams, creating new businesses, as well as in developing and executing strategies in both developed and emerging markets.
Jimmy Gani
Founder and Chief Executive Officer, Orbitin
Indonesia
Jimmy Gani is Founder & CEO of Orbitin Indonesia, Chairman of Proven Force Indonesia, JG Corp, and JG Foundation, as well as Senior Advisor of Tip Top Supermarket. Previously, he was Advisor to the Minister of Villages, Underdeveloped Regions, and Transmigration of the Republic of Indonesia (2016-2019), President of IPMI International Indonesia (2014-2019), Chairman of YIP-SIP Creative Economy Park (2016-2019). Jimmy was awarded the record of Museum Rekor Indonesia as the Youngest CEO in the history of Indonesian SOE when he was appointed as CEO of Sarinah in 2009. He was Vice President and Chief Analyst for the Asia Pacific region of a leading world-wide productivity consulting firm IMPAC until 2002. Jimmy has a Master in Public Administration degree from Harvard University, Kennedy School of Government, and a Bachelor of Arts in Economics from San Francisco State University.
Alvin Granoff
Resort Owner and Developer
Belize
Alvin Granoff is a resort owner and developer and former State House Representative, Democratic Party in Dallas, Texas (1983 – 1995). After completion of his political career, he turned to agricultural businesses (AgriStar Inc) and hotel industry (Stoneleigh Hotel). Alvin has a law study background and also has founded and worked at a law office in Dallas (Granoff Law Offices).
Gerry Elias
Managing Partner, Permian Global
London, United Kingdom
Gerry Elias is the Managing Partner of Permian Global, a business committed to the protection and recovery of natural tropical forest ecosystems in order to address climate change. Gerry served as Special Advisor to 21st Austria from 2011 – 2017 and he was also on the board of The Children's Investment Fund Foundation (CIFF) from 2007 – 2016; serving in the Finance, Audit and Investments Committee as well as the Climate Change Advisory Board.
Dr. John Vong
Senior Adviser to the World Bank Group, United Nations and Asian Development Bank
Melbourne, Australia
Dr. John Vong is Senior Adviser to the World Bank Group, United Nations, and Asian Development Bank. He built his career on International Development, Evidence-Based Research, and Data Science, with a special interest in financial inclusion.
Dr Yap Kwong Weng
Associate Partner
EY-Parthenon Singapore
Dr Yap Kwong Weng is the Associate Partner of EY-Parthenon Singapore. In his earlier years, he worked as a Commando Officer for 10 years and is a graduate of the US Navy SEAL Training Course. Thereafter, he took a leap to the energy sector in Myanmar where he ran a leading oil & gas company as COO, co-founded the first ICO travel tech-start up in Vietnam and developed dignity projects as Country Chair Cambodia since 2012. Kwong Weng is a Young Global Leader of the World Economic Forum, a Rotary Peace Fellow and a Council Member of the Singapore Red Cross. He holds a master's degree in public administration from the Lee Kuan Yew School of Public Policy, an MBA from the University of Manchester and PhD in strategy & crisis management from the University of Glasgow.
Qian Wei Qiang
Vice Chairman, China Association of Invention 
China
Qian Wei Qiang is the Vice Chairman of the China Association of Invention (CAI), President of Foshan China Academy of Invention Achievement Transformation (CAIAT) and Secretary of the Party Committee, ENN Science & Technology Development Co., Ltd. With an outstanding and illustrious career, Wei Qiang has won numerous awards including Five-time Invention Award (Gold) Recipient (China, United States, etc) , "Lifetime Achievement Award, Outstanding Chinese", 2017 presented by Zhao Meixin on behalf of the United States Congress  and "Honorary Innovative Executive" at the 2018 Innovative China.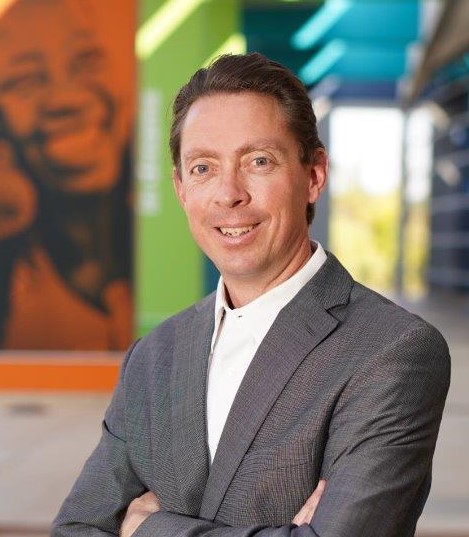 Hugo van Niekerk
Chairman, Kingdom Global Group
South Africa
Hugo van Niekerk heads up the Kingdom Global Group (KGG), a diversified group of  ministries, companies and non-profits. KGG currently have registered entities in Singapore, Dubai, USA, Russia, South Africa, Ghana and Sierra Leone. Focus areas include energy infrastructure projects (conventional and renewable), fintech, agriculture and education.  Kingdom Global unites a multi-national team with one common goal: to bring community transformation in multiple nations globally. The movement combines with mega projects, grassroots enterprise and digital platform solutions as unique drivers for community transformation. Hugo is currently based with his family in Pretoria, South Africa. His children are Victor (22), Tehillah (18) and Zoe (15).
Chin Saik Yoon
Publisher, Southbound
Malaysia
Chin Saik Yoon is the head of Southbound, an academic publishing house based in Penang, Malaysia. Chin founded Southbound in 1990, "to provide a voice for researchers and practitioners" in both the South and the North concerning issues related to development. Southbound has since specialised in titles relating to development communication, and Ict4d (Information and Communication Technologies for Development). Chin is also the chief-editor of the Digital Review of Asia-Pacific, a bi-annual publication that looks how ICT (information and communication technology) is deployed in support of socio-economic development of the economies in the Asia-Pacific region. He is also a practitioner of participatory development communication, which aims to facilitate bottom-up processes that put people in-charge of their own development.

Jose Magsaysay Jr
President and Chief Executive Officer, Potato Corner
Philippines
Jose Magsaysay, Jr. is best known for being Mr. Potato Corner, having established the flavored fries franchise and shepherding its phenomenal growth from the onset: Potato Corner went from one small food cart in 1992 to 70 stores in 1994, up to 120 in 1997, and currently at 1,100 in the Philippines, with 200 stores overseas. Potato Corner earned a record PhP 1 billion in sales in 2015 and with its presence in 11 countries, is now considered an international brand. Jose Magsaysay's success story started at the bottom of the proverbial ladder. His entry into the food industry began when, as a part-time working student, he was hired as a janitor at Wendy's in 1983. He rose through the ranks, moving from management trainee to its Board of Directors within the space of a decade. He credits his success to the mentorship of Wendy's Philippines president, former Finance Secretary Jose T. Pardo, who encouraged him to push through with his flavored fries food concept even as he was working at Wendy's. Jose Magsaysay also served as General Manager of Mister Donut in 1999, growing its stores from 250 to 800 by the time he left in 2001.
Simeon Cua
President and Chief Executive Officer, Philippine Racing Club, Inc
Philippines
Simeon Cua has been in several businesses since the 1980's in several countries around the world from manufacturing, finance, real estate, gaming and agribusiness. He continues to head several of these businesses.  He also sits as a Director in several public listed companies in the Philippines.  These are the Philippine Racing Club Inc., Sta. Lucia Land, Inc., and Areit, Inc. Simeon is a law graduate of the Ateneo de Manila University, and is a Trustee of the Teehankee Law Foundation.
Abdullah bin Tarmugi
Former Politician and Speaker of Parliament
Singapore
Abdullah bin Tarmugi is a former Singaporean Politician and Speaker of Parliament. He had an illustrious career in the private and public sectors, having also served as Singapore Minister for Community Development & Sports. Now retired, Abdullah bin Tarmugi has a keen interest in the  hawker culture and in the  livelihood of the street food communities.

Julio A.Quijano
Managing Partner, Quijano & Associates
Central America
Julio A. Quijano is an accomplished Corporate Advisory Attorney specialises in corporate law, immigration and relocation. The firm is part of the International Lawyers Network, The Geneva Group International, The International Society of Primerus Law Firms, Chambers & Partners among others with offices in The Bahamas, Belize, British Virgin Islands, Hong Kong, Liechtenstein, Panama, Seychelles and Switzerland.
Dr Joshua Kuma
Senior Executive Director, Baring Private Equity Asia (BPEA)
Singapore
Dr Joshua is a professional with more than two decades of experience in investments, technology, and corporate affairs. He has an equitable acumen when evaluating potential investment opportunities hence he has been instrumental in creating numerous new investment deals and thereafter transforming them, moderately through digitization, into valuable businesses. Dr Joshua is well-known for his meticulous strategic thinking and is frequently invited to give keynote presentations and lectures at international conferences. He also advises multinational corporations on matters related to global education systems, accelerated growth of businesses, economy, and financial policies.
In recognition to his various involvements in national level grassroots, charity activities and outstanding contributions, he was conferred the Public Service Medal by His Excellency the President of the Republic of Singapore. Dr Joshua holds a Doctor of Philosophy in Engineering (PhD) from the National University of Singapore (NUS).
Jordan Kaye
Writer, Advisor and Headhunter
New York, United States
Jordan Kaye resides in Brooklyn, New York. Jordan is a writer, advisor and headhunter within the legal industry. An impassioned street food enthusiast and traveler across continents, Jordan brings a New York and Latin America perspective to the study and engagement of street food hawkpreneurship.
David Lin
Serial Entrepreneur, Venture Capitalist and Educator.
Taiwan
David Lin is a serial entrepreneur, venture capitalist as well as an educator. He is the founder of TXI Center, TXI Capital and EON Center. TXI Center is the collaboration platform between Taiwan and Israel. TXI Capital is the managed investment fund. EON Center is the educational, not-for-profit organization founded from Israel to build an ecosystem and sharing economy for education of nations.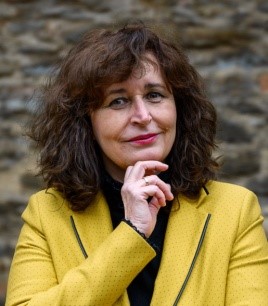 Dr Anikó Magasházi
Member of the Strategic Cabinet, Institute of Advanced Studies, Kőszeg (iASK)
Hungary
Anikó Magasházi is a senior professional with background in financial sector management, real estate development and international research with extensive work experience in Austria and Hungary. Currently, Anikó Magasházi is a Strategic Cabinet Member of the Institute of Advanced Studies, Kőszeg (iASK); was former CEO of UniCredit Leasing, Hungary. She has keen interest in global affairs where she served as Supervisory Group member of AIESEC International, Rotterdam from 2011 to 2015 – a nonprofit association with 60,000 student members in 110 countries; and as Chairman of the ASEAN Section of the Budapest Chamber of Commerce from 2014 to 2017. She joined academia in 2014, and has published books and articles in economics and business development on Southeast-Asia, with particular focus on Singapore as well as on Central and Eastern Europe. 
Chew Boheng & Pornsavan Leelavorakul (Dave & White)
Entrepreneurs (Food Production) 
Thailand
Dave and White are entrepreneurs in the business of print supplies, FMCG and food production (bakery and cooked food) in Bangkok, Thailand. In bakery and cooked food production, the main area of focus are brand development, increasing product distribution and streamlining the business automation process. Equipped with a humbled attitude, Dave and White are constantly seeking continuous improvements and they hope to be a source of inspiration and encouragement to others. More importantly, they are committed to supporting the UN Sustainable Development Goals (UNSDGs) movement.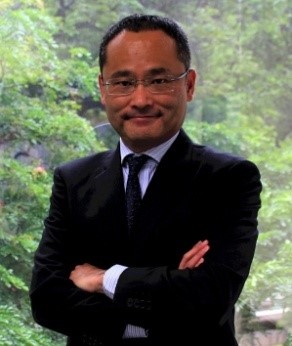 Akihiro Yamamoto
Director, MARS Ventures Partners
Malaysia
Akihiro Yamamoto is a business consultant and venture capitalist with more than 20 years of experience. He is a Founder and Director of MARS Venture Partners Sdn. Bhd. and Director of The Medici Watermark Pte. Ltd., and Senior Associate of one of the Malaysian government investment agency, VentureTECHSdn. Bhd. Akihiro Yamamoto is the former Managing Director and first board member of SBI Ventures Malaysia Sdn. Bhd., a Malaysian subsidiary of SBI Holdings, Inc. in Japan. During his tenor, he successfully established and managed multiple VC/PE funds with government and private organizations in ASEAN region, assuming Board of Directors and IC member. His wealth of experience in VC/PE investment industry includes successful IPOs and M&As, new business set-ups, business developments and cross-border business alliances. Akihiro Yamamoto holds a MBA from Waseda Graduate School of Finance in Japan, and is a Chartered Member of the Securities Analysts Association of Japan.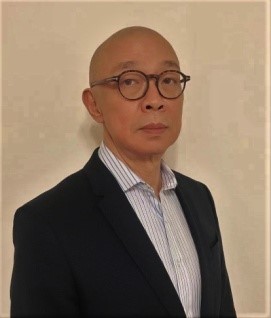 Mike Kiang
Chief Executive Officer, Tsinghua Redbud Ventures
China
Mike Kiang has over 15 years of experience in VC & PE fund management in Asia, Europe, and North America. He supports growing mid-size and large corporations in TMT, internet, sustainable developments such as renewable energy and environmental protection, AIoT, AI TeleMed and other sectors. Mike has executed complex deal structures including M&A, privatization, and IPO across different capital markets. Prior to the investment management, Mike founded and exited two internet companies and assisted the public listing of Solectron (now part of NASDAQ:FLEX ). His first professional job was Process Engineer with Raytheon Semiconductor. Mike received his master's degree in Materials Science from Univ. of New York, Stony Brook, and bachelor's in Metallurgical and Mining from National Taipei Technology University. He is now pursuing the Sloan Executive Certificate in Management & Leadership from MIT.
Copyright © 2021 Wosh.World. All Rights Reserved.